News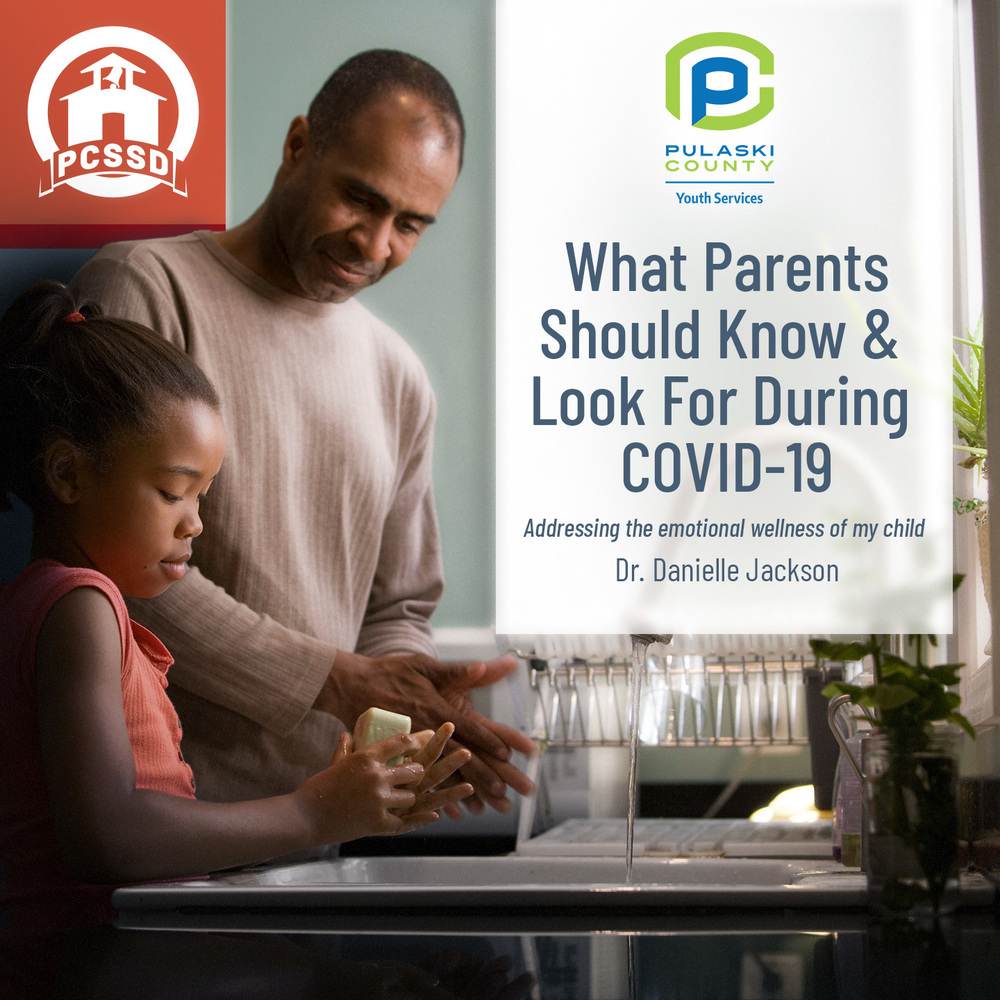 PULASKI COUNTY, Ark. -- Pulaski County Youth Services is partnering with Dr. Danielle Jackson to present a program for parents to better communicate with their children about the current COVID-19...
SEE ALL NEWS
Live Feed
Parents: We have a scheduled a time for you to come by the school to pick up your child's personal items and drop off school property. Each family is scheduled in alphabetical order by the last name of the oldest sibling. You will pull up to the door of the Library Learning Center during your scheduled time with a sign of your oldest child's name posted on the passenger side window. Please have items to return in the trunk of your car (if this is not possible put the items in the passenger side). No one should be in the passenger side. A designated employee will come to your car to retrieve school property then return with the personal items for your child or children. These are the items that need to be returned: All library books, textbooks, and technology devices. Kindergarten - 2nd grade students need to return iPads if they received one to use at home. All 3rd - 5th grade students need to return their Chromebooks (fully charged), the charger, and Chromebook bag. The schedule to return items is as follows: Thursday (5/21) Last Name 12:30 - 2:00 pm A - B 2:00 - 3:30 pm C - F Friday (5/22) 9:00 - 11:00 am G - I 11:00 - 12:30 pm J - L 12:30 - 2:00 pm M - N 2:00 - 3:30 pm O - R Tuesday (5/26) 1:00 - 2:30 pm S - T 2:30 - 4:00 pm V - Y This message and scheduled will be posted in Class Dojo for Kindergarten - 2nd grades and in the Library Google classrooms for 3rd - 5th grade.
Sherwood Elementary
9 days ago
Check out this artwork from this SHERWOOD ELEMENTARY 1st grader! Karter made Sonic the Hedgehog from felt, tissue roll cardboard, plastic egg. He even thought of adding pipe cleaner so the arms and legs to bend. So creative! view image
Dear Parents and Guardians, This school year is wrapping up and our hope is that each student has found some success in the online learning model. It has been a challenge for everyone involved. In order to accommodate the workload and give each student the opportunity to complete all mandatory assignments, starting on Monday, May 11, 2020, enrichment activities will be given. There are many ways to engage learning and we want the students to continue participating and hopefully enjoy these last few weeks of school. Notification will be sent regarding chromebooks and iPads. Library books and personal items at school will also be addressed in a timeline to be presented by the district and Ms. Brazil.
Sherwood Elementary
17 days ago
Some elementary teacher librarians in PCSSD participated in the "pass the book" challenge. The goal of this challenge is to support reading and get readers engaged. What is your favorite book you've read during quarantine? http://ow.ly/QBKH50zyAU2 #pcssdproud #equityandexcellence
SEE ALL POSTS